Organisations and
DOCUMENTS
of interest
Where can you get +INFORMATION on
rare diseases and orphan drugs?
These are some of the websites where you can find information on orphan drugs and rare, minority or infrequent diseases.
Spaces where you can learn about initiatives on rare diseases, research projects, biomedical studies, clinical trials, patient associations or Reference Centres, Services and Units (CSUR).

EURORDIS
Non-governmental alliance of patient-driven organisations. It currently brings together more than 950 rare disease patient organisations from 74 countries.
They define themselves as the voice of the millions of people in Europe who have a rare disease.

CIBERER
It is the Centro de Investigación Biomédica en Red de Enfermedades Raras (CIBERER) whose objective is to research rare diseases in order to find solutions to improve the quality of life of patients.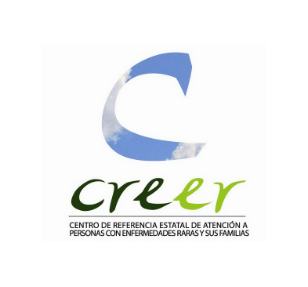 BELIEVE
It is the State Reference Centre for the care of people with rare diseases and their families in Burgos and its strategic objective is to achieve better care for people affected by these diseases.

ERDF
The Spanish Federation for Rare Diseases (FEDER) brings together more than 370 Spanish organisations. It defines itself as the voice of people with rare diseases and their families. It works to defend, protect and promote the rights of the more than 3 million people with rare diseases in Spain.

MAPER
Interactive map created by CIBERER containing information on health research resources and research projects and clinical trials on rare diseases in Spain.

OBSERVE
This is the Observatory on Rare Diseases, a FEDER project that was created with the aim of sharing and generating knowledge about the needs of patients with rare diseases.

ORPHANET
It is a portal where you can find information on types of rare diseases, a list of approved orphan drugs, a directory of rare disease patient associations, reports, clinical trials, etc.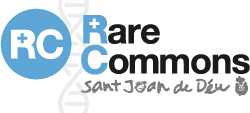 RARE COMMONS
Rare Commons is a research project of the Hospital Sant Joan de Déu in Barcelona, focused on the biomedical study of rare diseases affecting children.
RELEVANT DOCUMENTS
These are some documents that you can consult to learn more about rare diseases and orphan drugs. The aim of this selection is to help you get to know different documents related to current legislation on orphan drugs, clinical trials, rare diseases, as well as guidelines that have been published over the years and that can help you understand the problems of access to orphan drugs and the approach to rare diseases at both national and European level.
National Health System Strategy on Rare Diseases
Strategy sponsored by the Ministry of Health, Equality and Social Services, which includes seven lines of action, such as prevention and early detection of rare diseases, health and social and health care, promotion of research, and training and information for professionals, affected persons and their families.
AELMHU is not responsible for the content of these links.